had noticed these 2 bottles on ebay recently , a 6 oz green airline dry ginger ale bottle and a 30 oz airline dry ginger ale bottle both from United Bottlers Limited London Ontario . I'd assume these bottles are 40's > 50's era as United bottlers operated in London for a long time from 30's till the late 50's .
I just though they were neat , on back says " makes thirst a pleasure "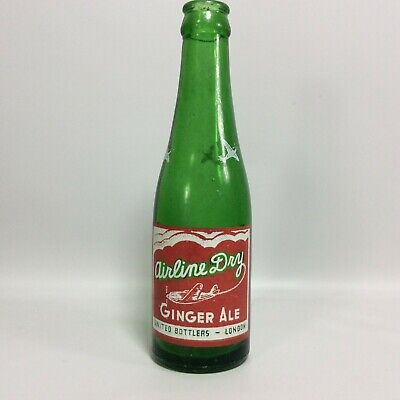 Find many great new & used options and get the best deals for Airline Dry Ginger Ale United Bottlers London Canada Green Rare Damaged Base at the best online prices at eBay! Free shipping for many products!