Recently bought a new double eagle flask, but don't know much more than that. It is pint sized, keyed base (is it a refired pontil?), and has impurities (carbon streaks, fire brick pieces, and milk stringers).
So , asking politely, I'm interested in knowing what the GII- number is, and where it may have been manufactured. Additionally, what dates made, and if the base is a refired pontil? I assume it's not very valuable, but that doesn't affect how this flask has so much going on with character.
Thank you all in advance!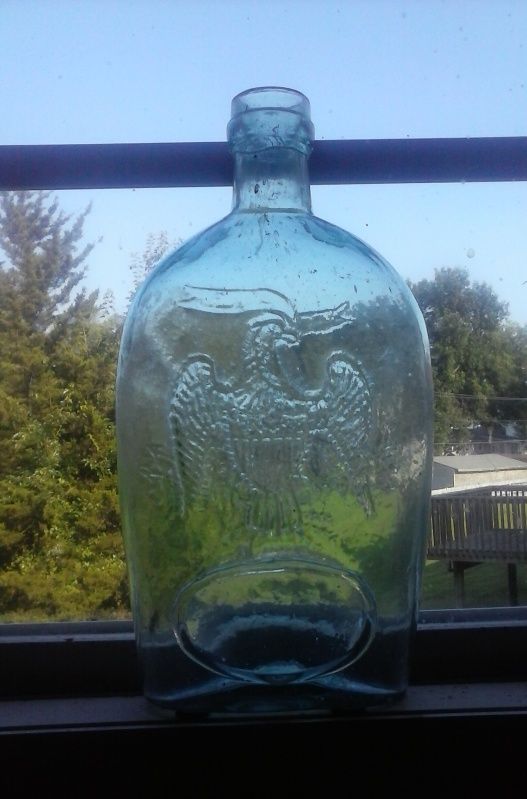 The base