Joined

Oct 14, 2014
Messages

9
Reaction score

0
Points

0
Location
Hey Guys, I had some local privy diggers stop by a house that my father was demoing (he bought a house next door for the lot). Local privy diggers stopped by and asked to dig. They dug up a couple hand fulls of bottles and an old spoon and spitoon. I was intrigued and asked them to stop by and check my yard for any privy clues. They found a privy that ended up having a clay cap at around 9'. They dug only about 30% of the privy before they had to leave. They asked if they should fill it in or leave open for me to dig. I asked them to leave it open for me and hopped in as soon as I arrived home from vacation. The privy ended up being about 4' deeper than the 9' clay cap and I was told that this pit had a ton of glass. Among all of the bottles I found a variety of items (spoons, knives, door knobs, clay pitchers, doll head, marbles, skeleton key, etc...). I dont know much about the bottles but have been told some of the broken beers are prized bottles by the original diggers. I've attached some phone pics. Thanks for all of the hobbyists here for all of the great info already provided here. I dont know much about what I have but I can say that every find was a complete treasure. I had someone offer me $100 for the broken St Louis Beer bottle but I'm having a hard time parting with it and the dang thing doesn't even have a bottom, lol. Most of my finds that weren't severely damaged. Missing tops for a lot have been found. I hope to find a good way to glue them on.
Some of the broken mess that I collected to see if it fit together.
My brother watching from the top of the pit
In the pit
After a small cave in, I put the hard hat on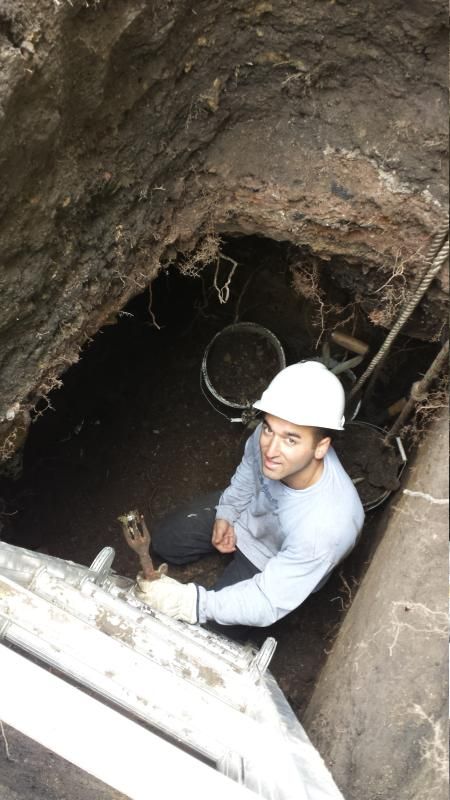 Mad that these were broken...
Surprised how clean this Illinois Glass Company bottle was with just water and dawn and hand washing.
Ball jar
1858 Mason with hairline crack, holds water fine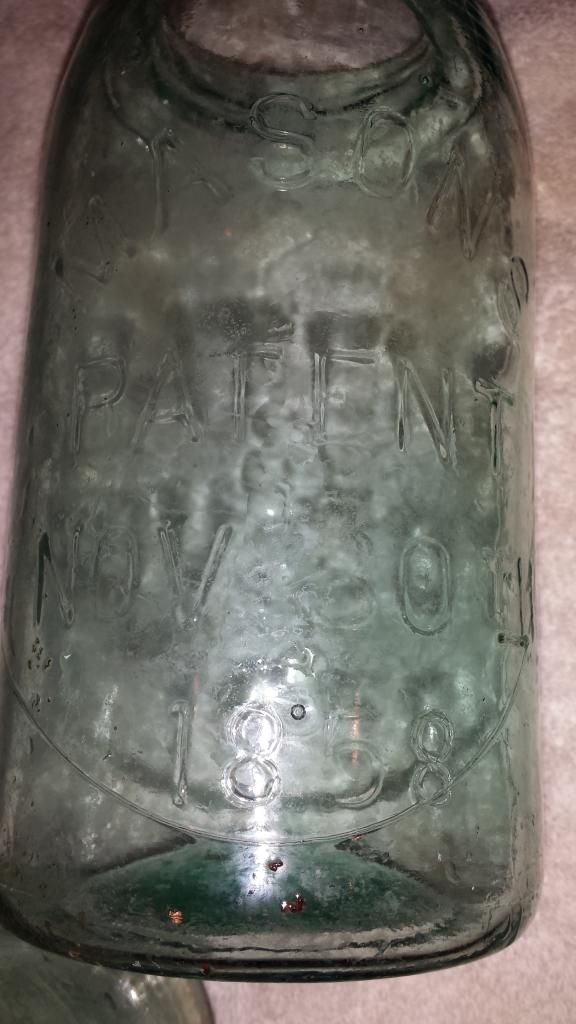 Inkwell?
Buster Brown Plate in 3 pieces - Father stole this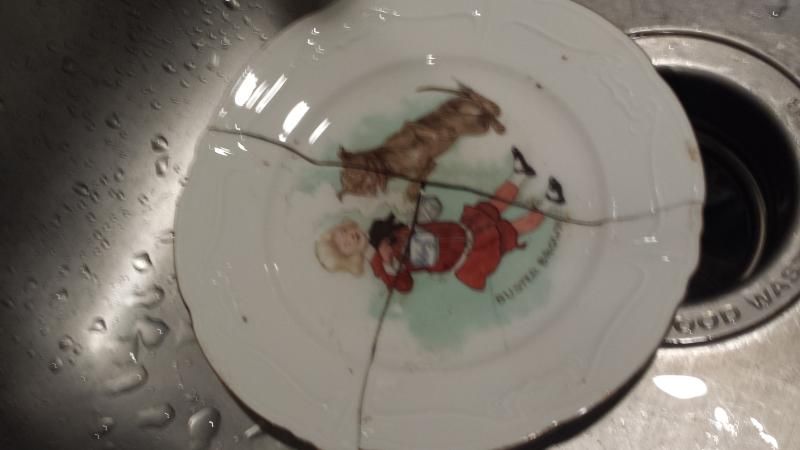 Louis Lowentrout.. found a few versions of this
Doll Head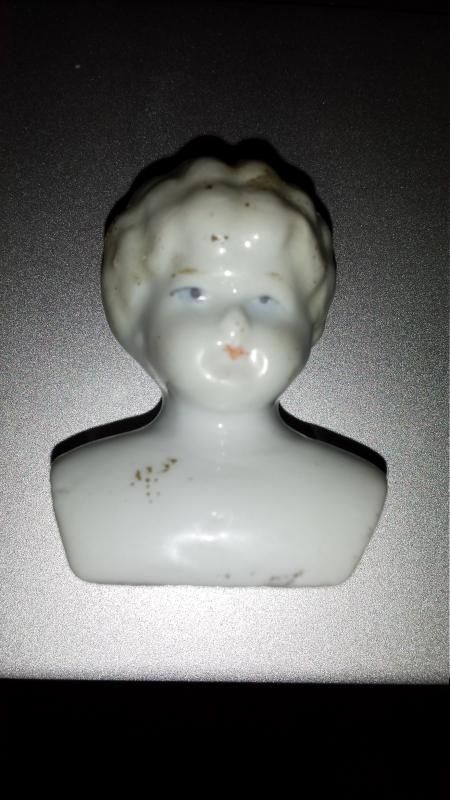 Northrup Dry Goods Carpets - Found multiple bottoms for this bottle. I read about the store in Bloomington, IL but have no idea what they used these bottles for. Apparently the family was very good friends with Abraham Lincoln.
This bottle appears to be in mint condition, probably my most prized find.
St Louis Beer Bottle 12"
Indianapolis Brewing Co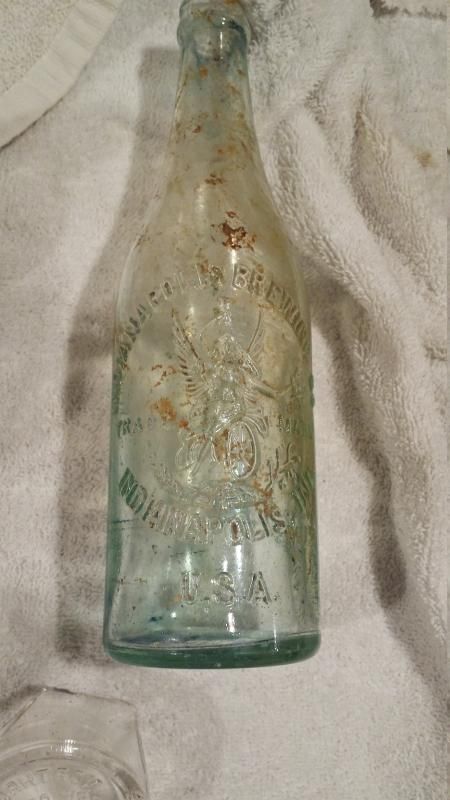 Jug - My father promptly stole:
Sifter that I made before refilling the hole