Initial research reveals there is a full bottle without the box or provenance that was recently listed here: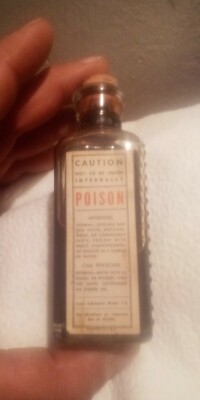 Find many great new & used options and get the best deals for vapo cresolene bottle unopened bottle, I do not have the original box at the best online prices at eBay! Free shipping for many products!
They are starting at $25 so it should be interesting to see if it sells and what it sells for.
If this item was paired with a Vapo Cresolene mini-lamp heater it looks like it could easily fetch $100.
Thank God Vapo Rub is less complicated these days.
Stay tuned...