My moms Bestfriends Boyfriend Grabbed me this from a local mill they are gonna tear down = ) i love it already but i would like further information..judging by its shape and the upside down logo id think it went in a dispenser? i guess? it has a dish that fits it in no way with it.but it was made by the same company the dish states .
(in center circle on bottom)(sanor)
(Under circle)(Rochester Germicide Co.Rochester N.y.pat pending)
The bottle says
Rochester germicide
Rochester Ny
Pat jan25 1888
the seam runes to the lip but not over it boy am i curious!
anyone got any info on it???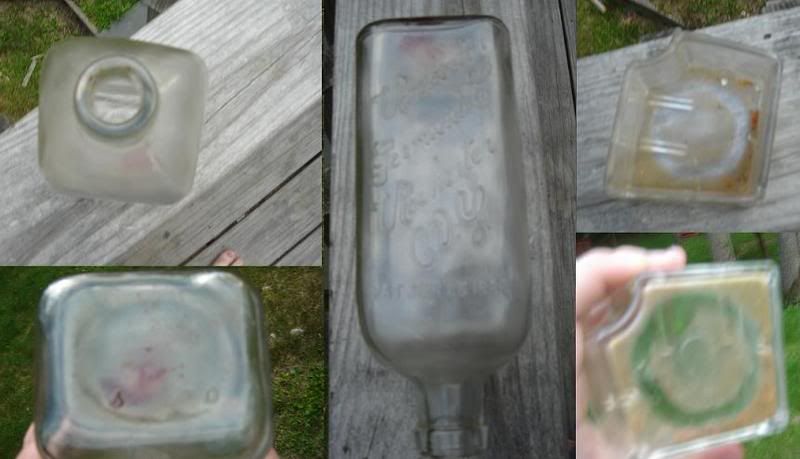 thanks all (ericjayy)