Here are more offerings on eBay:
Johann Hoff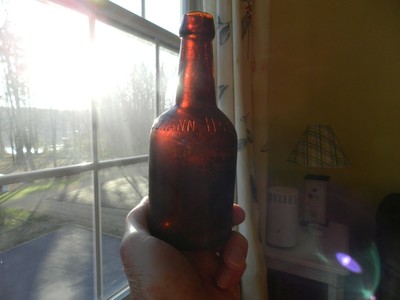 This bottle is probably a mid-to-late 19th century bottle. It is in great condition. The top appears to be tooled. The bottle weighs 15.7 ounces.
2 Iron Pontil Porters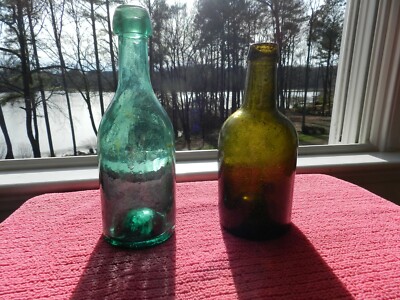 These 2 unmarked bottles have nice colors and very obvious iron pontils. Found in Virginia over the past 50 years. It has a large number of small bubbles, like it was done on purpose. There is also a cork left in the bottle.