Take a look at these 2 items, which will close tonight on eBay: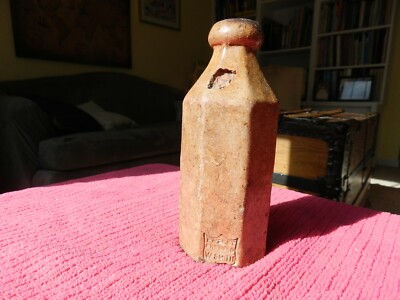 This crudely made, eight-sided stoneware bottle is stamped, "Patent Pressed, W. Smith" in a shield near the bottom. I think this is an ink, probably a master ink, but that could be incorrect.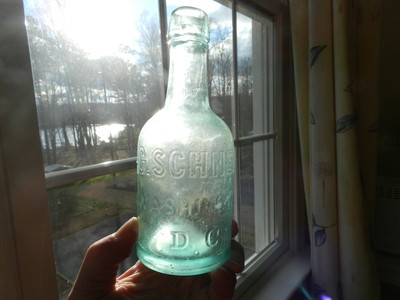 On the back of the bottle it says, "This Bottle Is Never Sold.". It has a nice light aqua or blue color.
Coming up tonight: Black Glass Case Gin from 1700's and T. J. & J. Mayer Mug from 1850's.