noticed this one on ebay but seen this bottle before but can't remember where ? its from Toronto , a bottler called " Verner " who went by a couple different names in book but from around the early 1900's era
what makes it unique is the embossing specifically the Horse part . is other bottles with horses on them but its very prominent on this one .
just though I'd share as its a neat one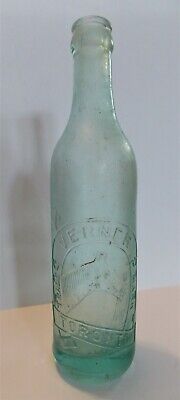 Find many great new & used options and get the best deals for Early Verner Toronto Bottle at the best online prices at eBay! Free shipping for many products!