What do you make of it? Never seen anything like it before, but I'm still pretty green.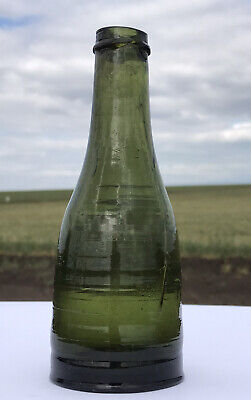 On the bottle net crack. On the bottle there is a gasoline film from over a long stay in the ground for more than 100 years. Bottle ORIGINAL. there are a lot of air bubbles in the glass.
I attached a photo manually as well so if anyone's looking at this years down the road they don't just get a dead link.
Last edited: