-
C

ALEB

S

.

B

URDSAL

PART I
A recent post by Basil W. Duke contained a bottle from C.S. Burdsal of Cincinatti



-


https://www.antique-bottles.net/sho...-my-bottle-digging-buddies-its-like-Christmas
-
I reminded me of a very similar example that I had bought at an auction in the UK a couple of years ago.
I did a little bit of research on it and Caleb S. Burdsal turned out to have quite an interesting back story.
Below I have reproduced the relevant part of a post I put up on a UK forum at the time.
You may already know this but if not it is well worth a read I think.
-

I have had to split the post into two parts as this site will not accept posts greater
than 10,000 characters long and no more than 14 images per post.
-
C.S. BURDSAL OF CINCINNATI BOTTLE
LOT 205
-
-
This was the lot that I planned to make a bid on prior to the auction. It went for a bit more than I anticipated, however, I am pleased I 'stuck with it'.
It stands 5.2" tall and has concave champhered corners. It has a simple rolled lip and a cross hinged pontiled base.
It is embossed to the two side panels C.S.BURDSAL / CINCINNATI.
To some it may seem a mundane little bottle but like a lot of the things we collect it is the back story which gives it interest.
-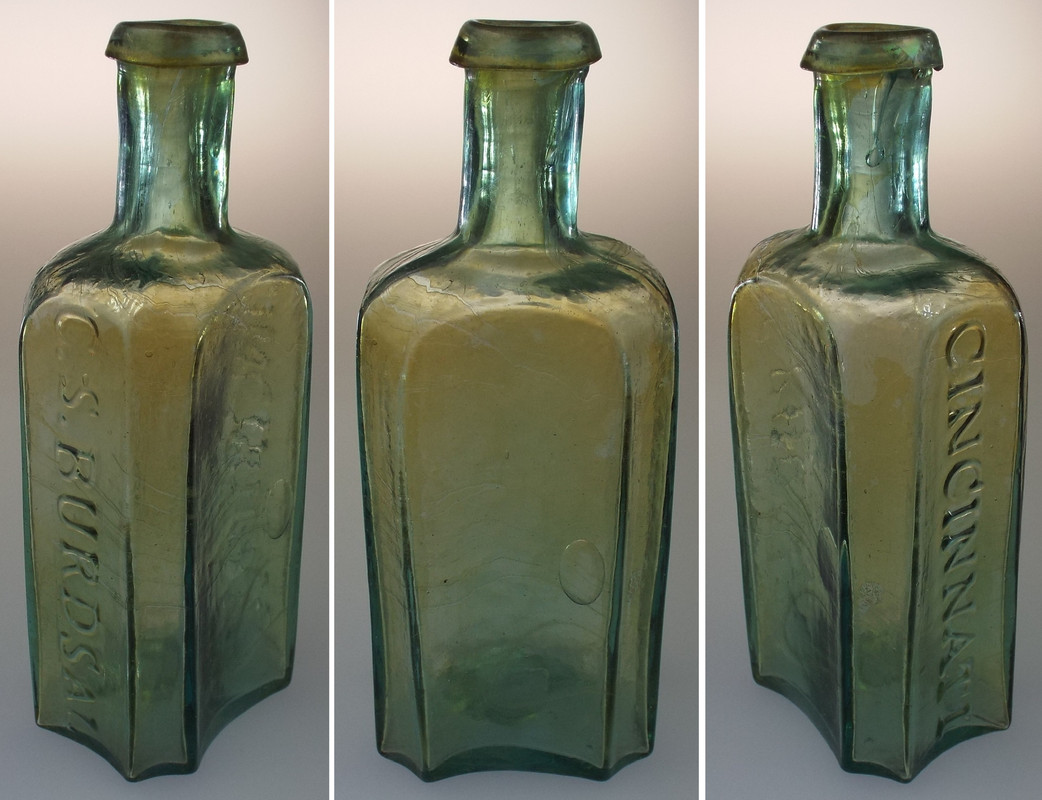 -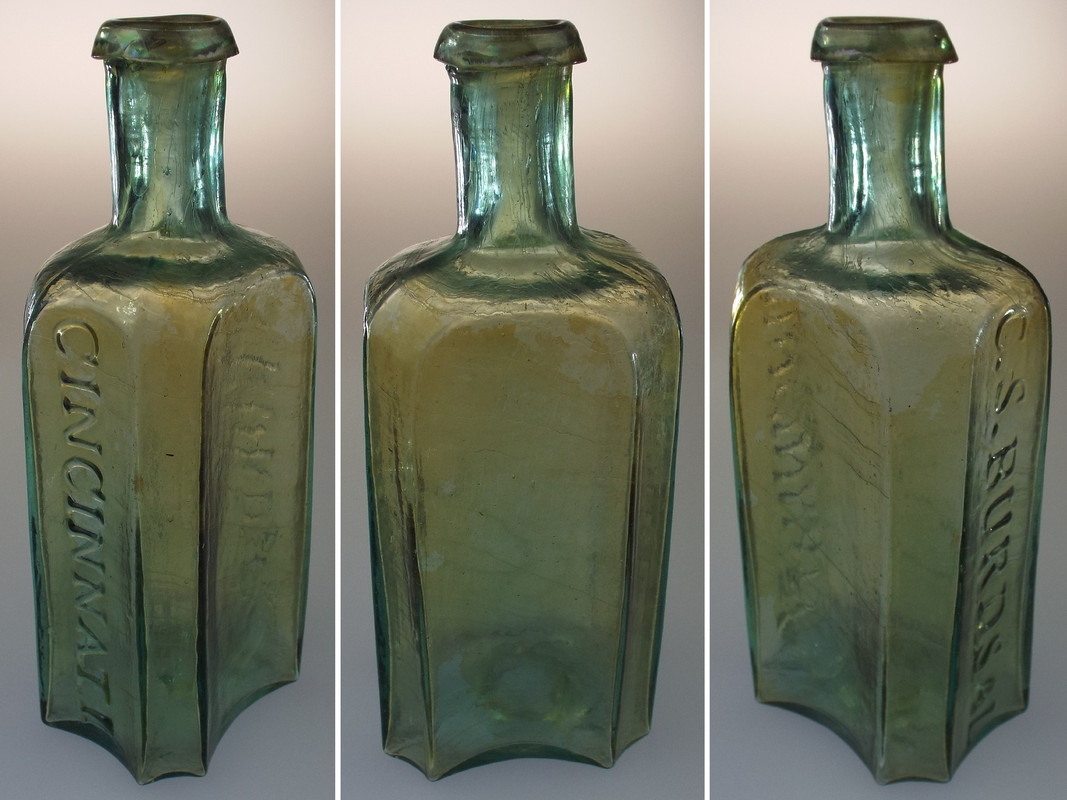 -

-
-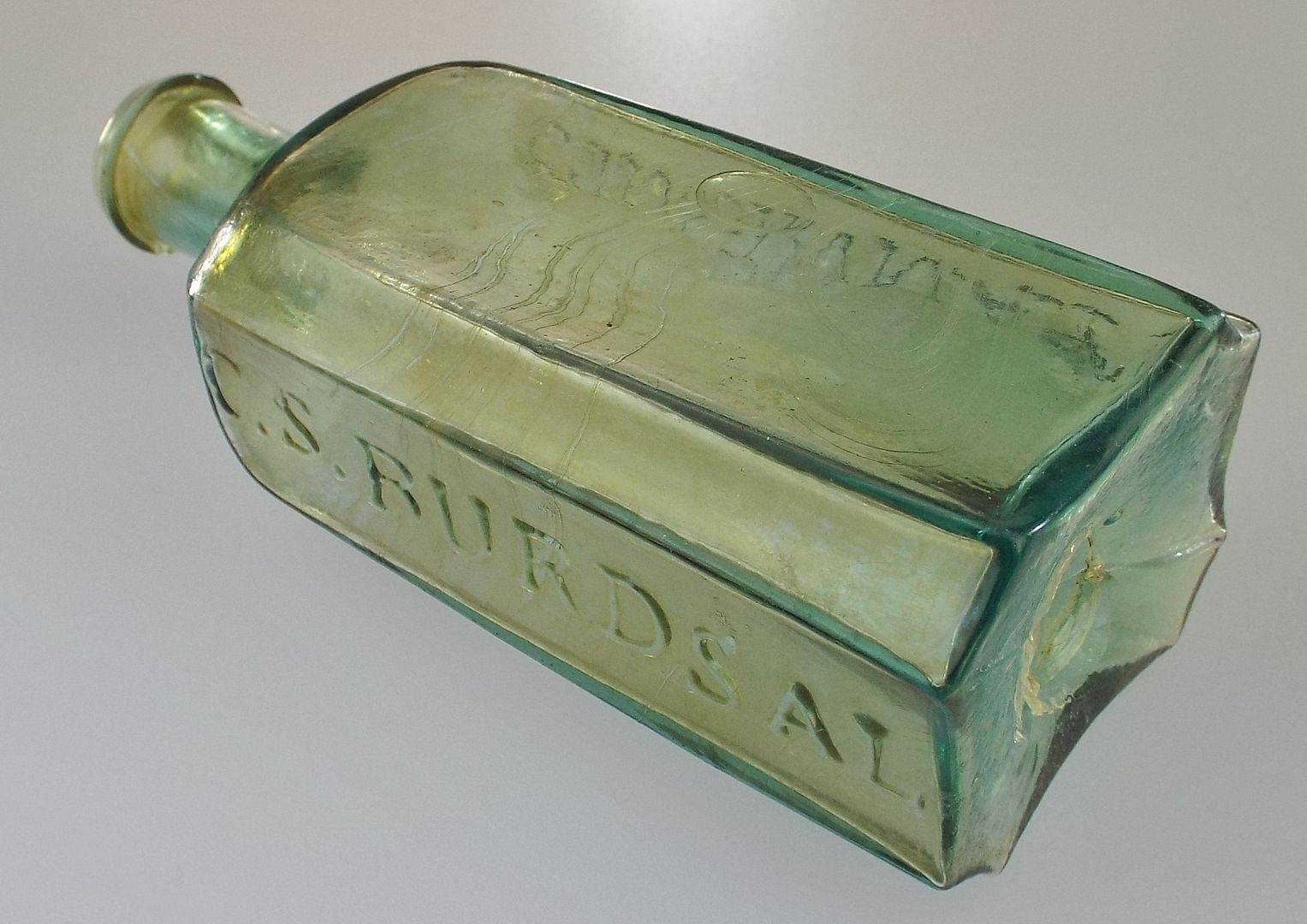 -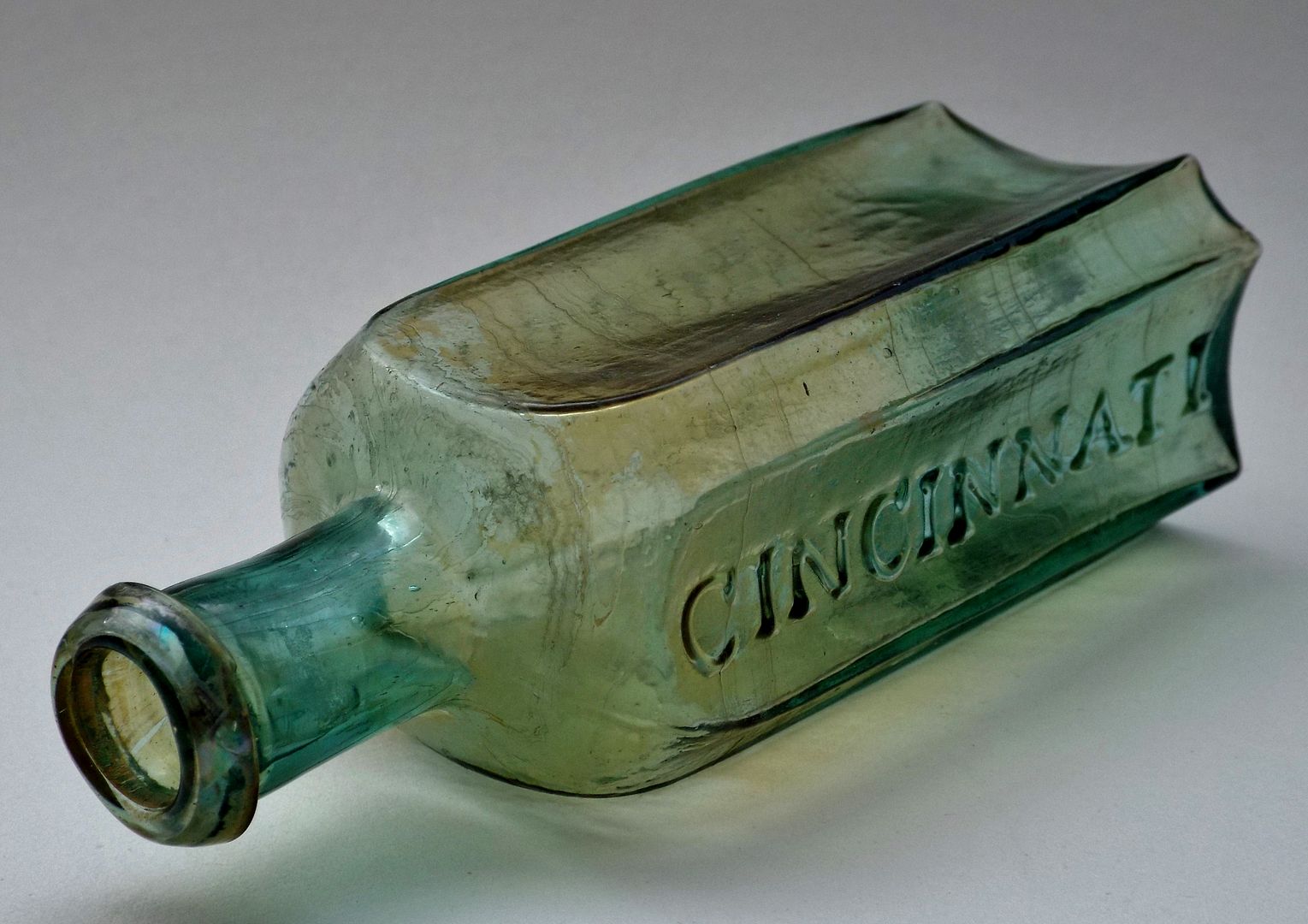 -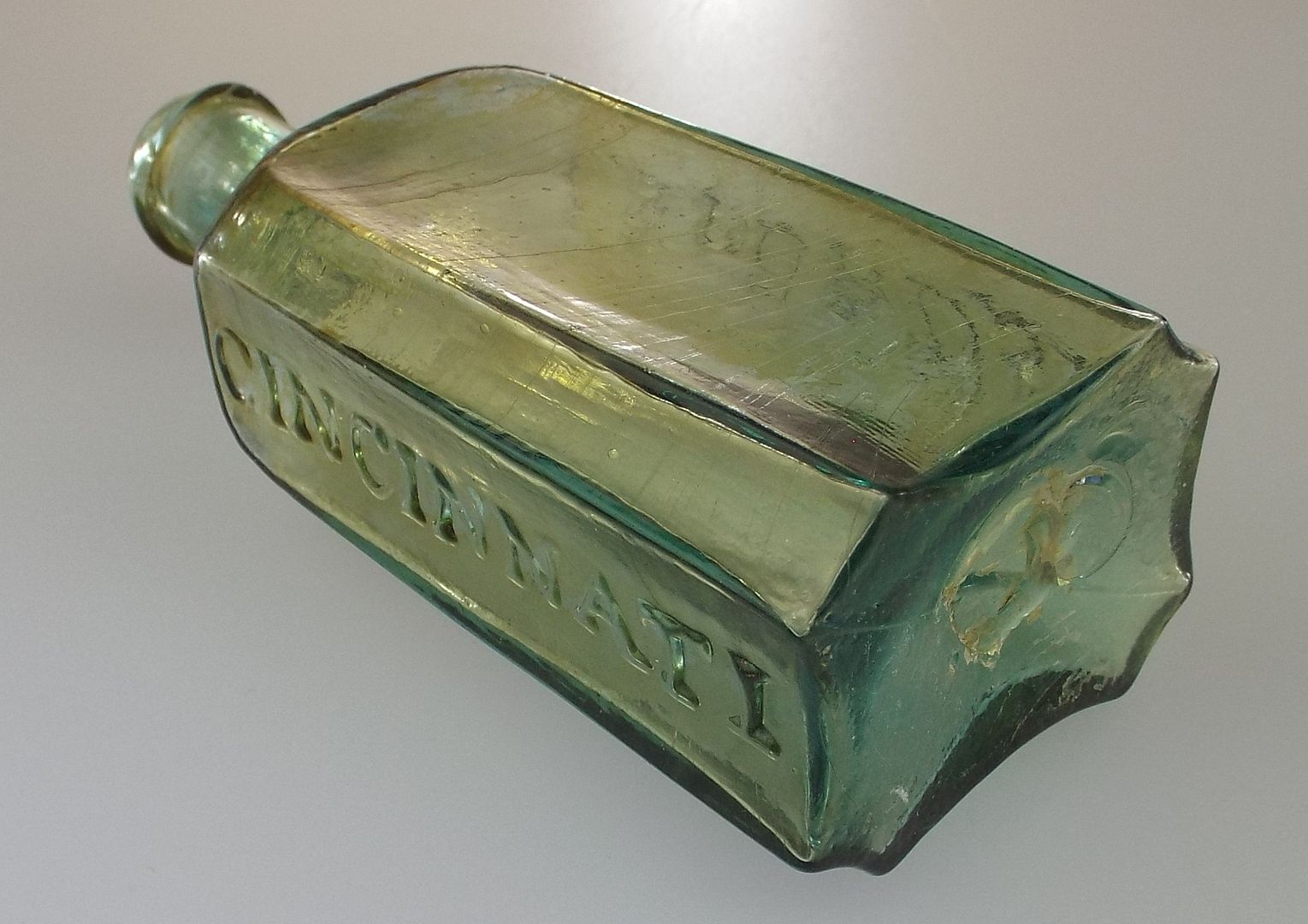 -
-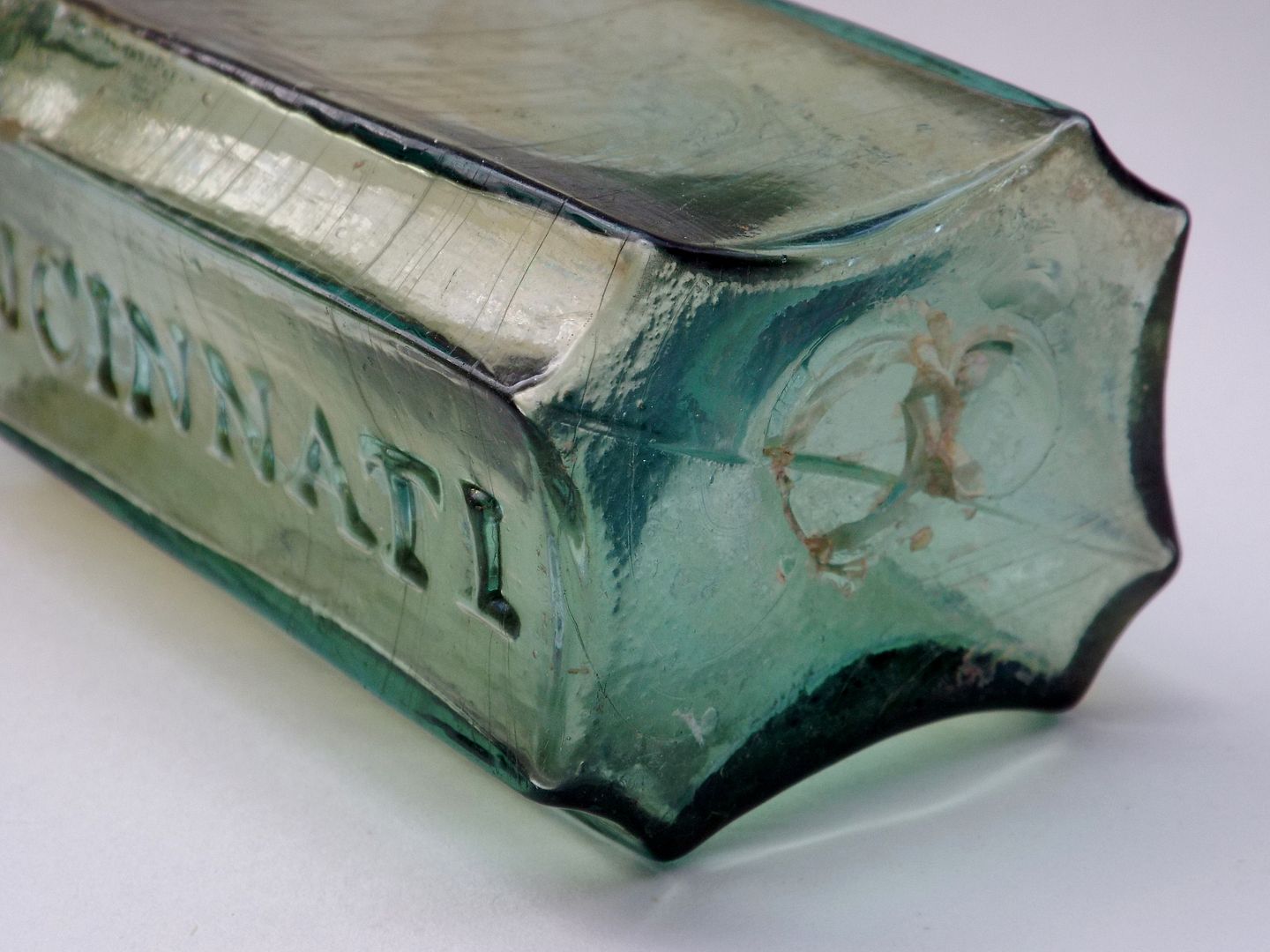 -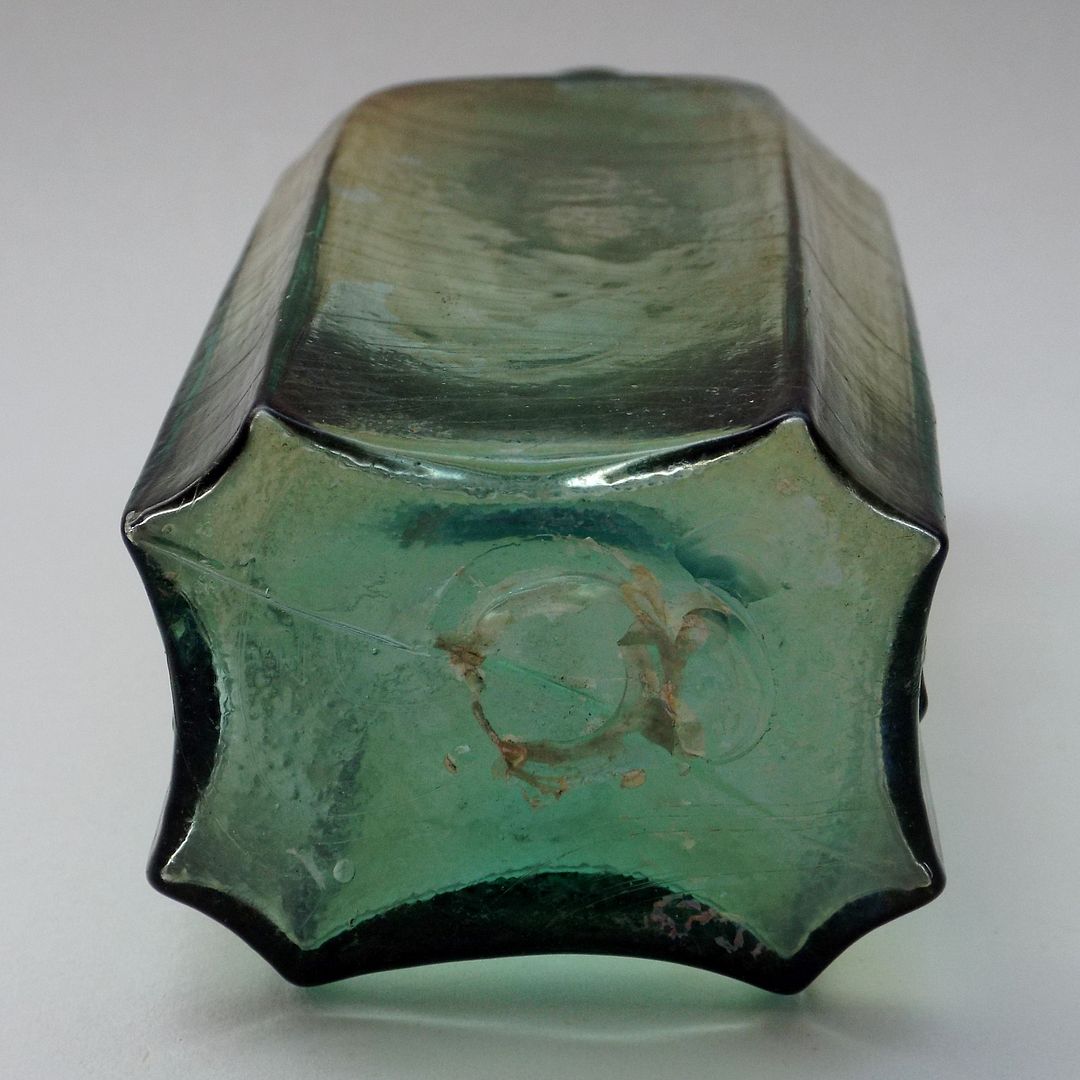 -
-
​