I noticed there was a Grand Prix - Root Beer can on ebay , I've found a lot of Grand Prix cans the last couple years but haven't found one for root beer yet . although does not surprise me they had root beer as I've found cans for just about every other flavour .
( cola , grape , tonic water , club soda , cream soda , ginger ale , diet ginger ale , lemon lime , bitter lemon , orange )
just though it was interesting but price seems a little bit much especially with shipping .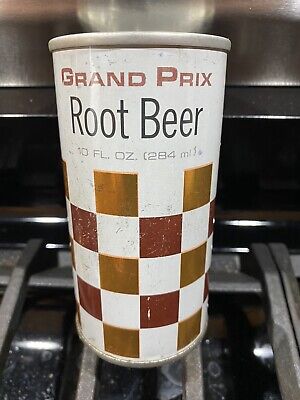 Find many great new & used options and get the best deals for GRAND PRIX ROOT BEER SODA 10floz 284ML S/S CANADA at the best online prices at eBay! Free shipping for many products!