I found a very cool bottle in Vancouver B.C. It came from an excavation in a very old part of town called Blood Alley. I don't collect so forgive me if this is a common sort of item to you folks. I believe it's not.
I've only rinsed away the clay and soil with a trickle from a garden hose. I don't know if it once held beer or soda.
It has an intact wooden, screw-in cap with a sort of red rubber seal squished right in the mouth's threads. The wood seems more brittle today then it did yesterday when I discovered it. I haven't unscrewed and removed the cap yet. Is doing nothing to treat the wood going to damage it?
It's embossed with the words; Registered, Black Bear Brand, Cross & Co Ltd Vancouver B.C. It also has the companies logo. An "iron cross" type cross with "&Co" on it's lower end.
The bottom is embossed too. The letters "E. B. Co Ltd" and the number 12146 is embossed around the base circumference. I can't get a good photograph of those underside letters.
Could 12146 be it's stamp date? Dec 1/1946?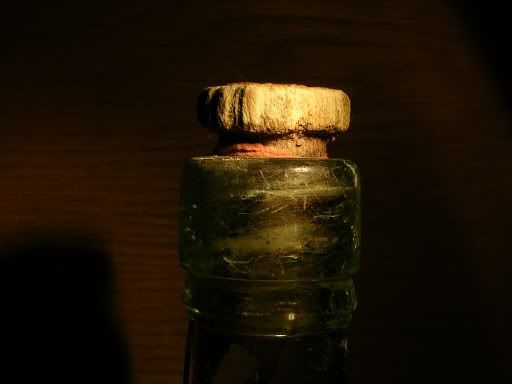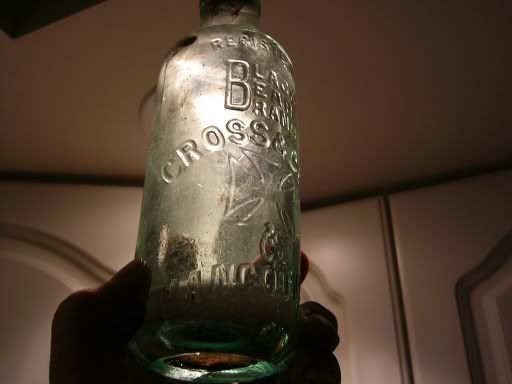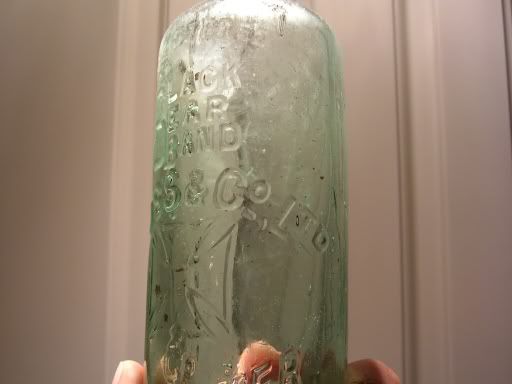 Mike