Joined

Nov 4, 2012
Messages

182
Reaction score

0
Points

0
Location
Hey how is everyone this morning, I have recently stumbled upon the amazing world of Antique Bottle Collecting, I only wish I could have began a Long ! Time ago... Dad dug for years when he was younger and I have gone through all of his stuff helping to get rid of a stuff and re-organize and expand the collection.
I defintely have a passion for poisons, flasks(historic, anchors, stoddard) I wish to do this as a hobby for a long time to come for sure. I have been digging some local dump sites but it's hard to go digging alone without good equipment or good transportation.
In a prime area being a mile from The Homestead Hotel in Hot Springs, VA.
Speaking to Diggers that Ive met that told there tales of amazing past finds, heard some stories, and there is FOR SURE some stuff to be found around here. I live within a Mile of "3" of the Old Homestead Dumps (If your not familiar with it, It was known to be the "Homestead" of Thomas Jefferson in 1776 and has been so ever since. So you can imagine the area has its beauty and I know theres so much under this dirt. My house used to be a boarding house for some of the workers for the ORIGINAL "Homestead Dairy Farm" I'm just not sure where to even start an excavation without ruining our yard
One gentleman from Lexington, VA told me 10-20 years ago a mile from my house he found numerous BOOZ Log Cabin Whiskey's which I would totally believe considering the Priciness of the Hotel.
Dad loves poisons the most thats for sure and I like to make his shelf look nicer
.​
Thus I have expanded my Poison collection and search for them around local areas I really don't have alot of money as far as in the way of buying, but I do always have some nice stuff available for trade, discussion, or sale.. Thanks alot, Here's a just a few of the ones I have I'd love to trade almost anything I possess to some extent though for the right items or money.
Thanks!!
Check out my out my eBay too for Potentially Available Sales,
Ahanshew21
I also have my website which I've been working on alot lately, Need to add alot more but I have alot of My Personal Collection & Other Items for Sale/Trade.
--->
www.BathComputerRepair.com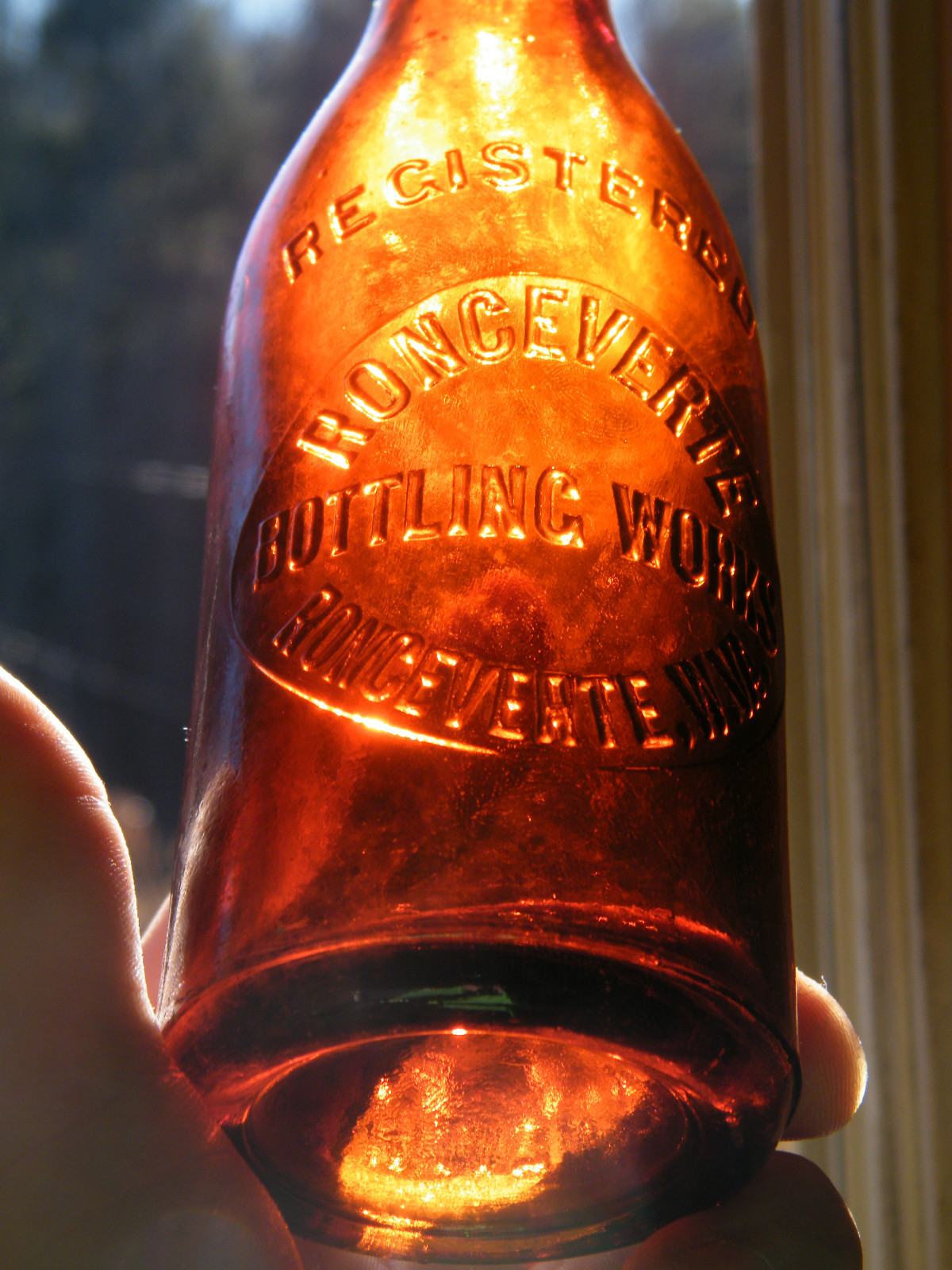 (RON5) - Bright Orange Amber Straight Sided Pepsi Companion Bottle Ronceverte W VA Bottle Is Never Sold

Alexandria, Virginia Dairy Red Pyro Paint Milk
3 Sided Label + Strong Embossing "SAVOSS "Save the Horse" With Original Paperwork & the Contract Papers & Direction Book..
Ramon's W/ Orginal Paperwork/Labeled/Contents/ & Box

Thick, Uneven Amazing, Emerald Green Inkwell Bubble Filled the Base Embossed is w/ an "A"