Joined

Jul 1, 2013
Messages

125
Reaction score

1
Points

0
Location
Hello All,
It has taken me a week to organize the pictures from last Friday's bottle hunt with Digger X (formerly known as Stoneware Kid). We found some common bottles and some not-so-common bottles at one of our old trash dumps.
My finds,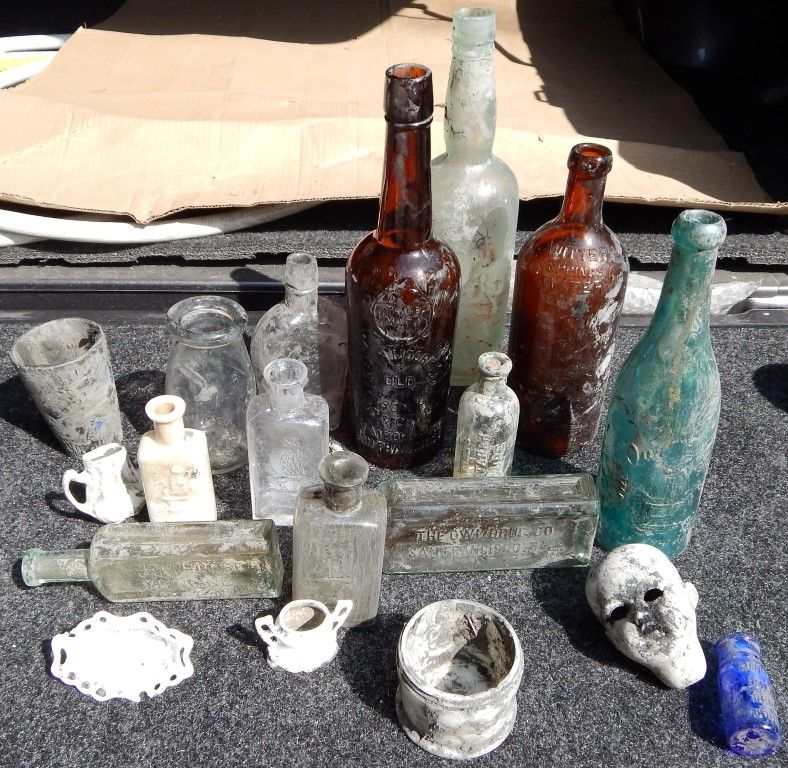 Yay! Another Jesse Moore. A little nicer than the last one,

Boo! It has a small chip in the base,
An Owl Citrate! The second one I have found. I has a tiny ding on the left side of the neck but otherwise is near perfect,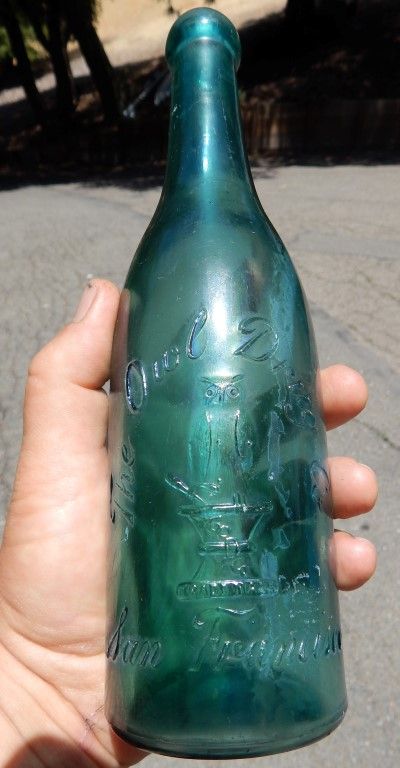 A big Owl Drug bottle without an Owl. Very light green aqua color,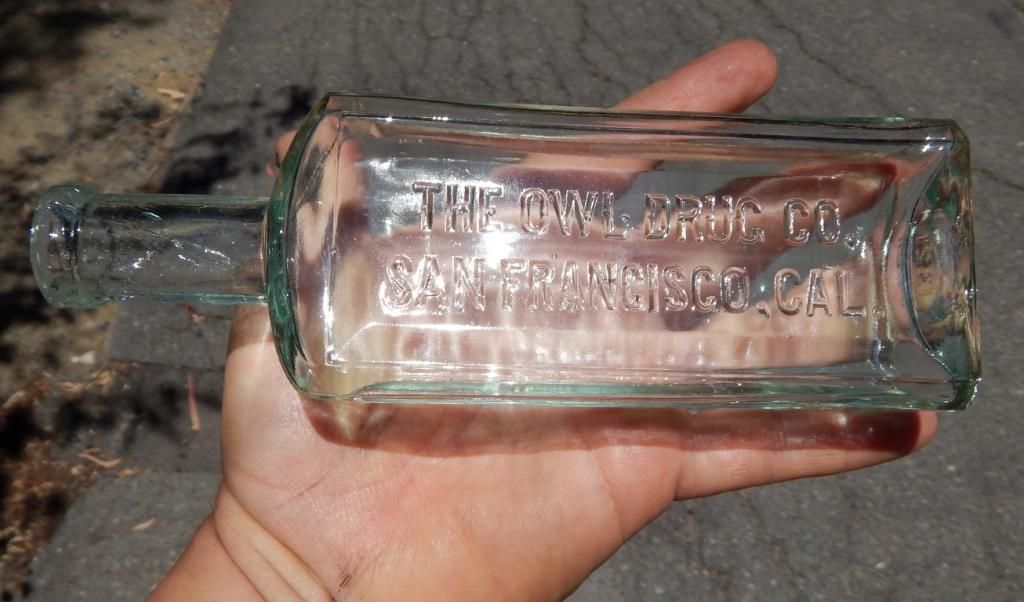 A milk glass Owl. I haven't found many of these,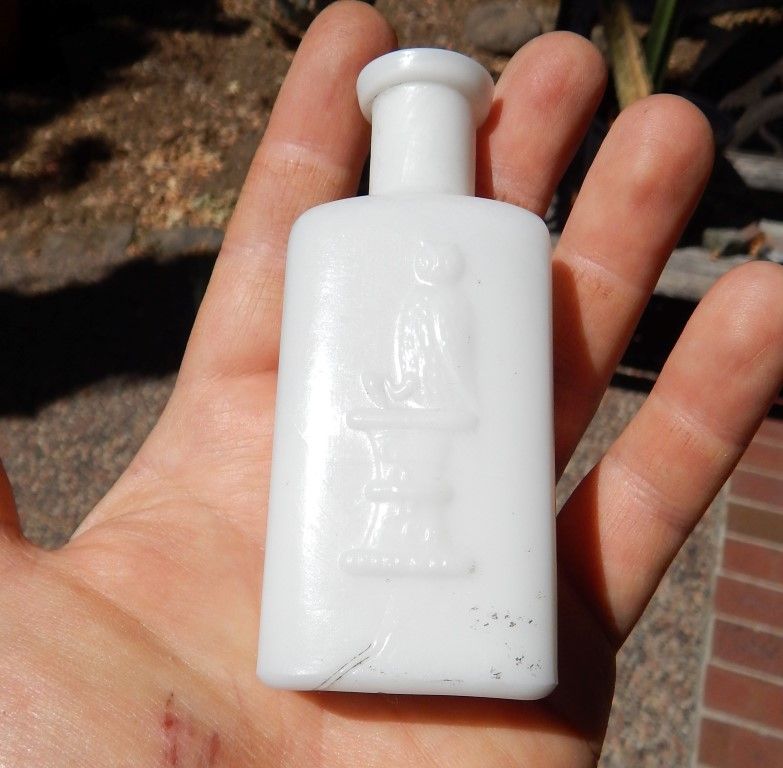 Two clear Owls. The one on the right is spelled with a capital 'G' instead of a capitol 'O',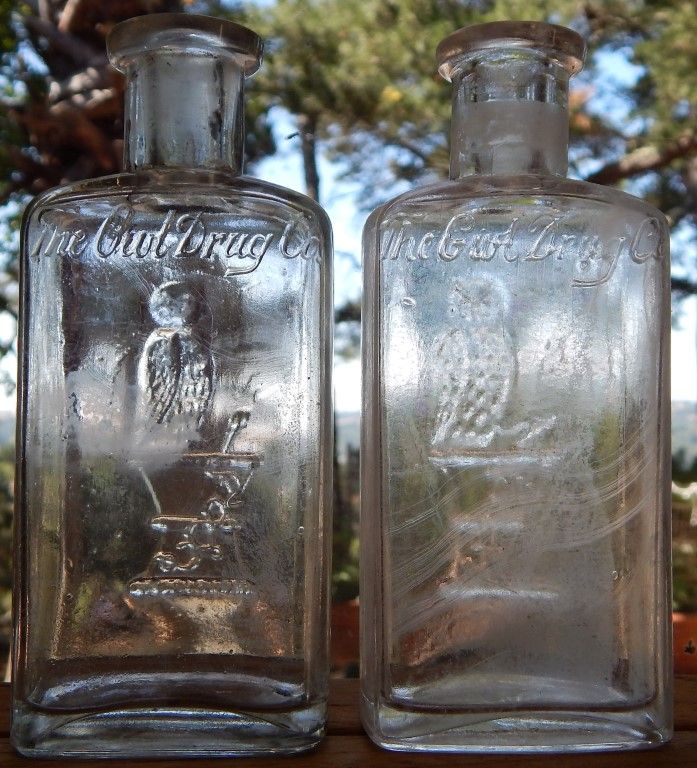 Front view. The dark disk is a US quarter,
A half pint cream bottle. /1/2 Pint/WALNUT GROVE CREAMERY CO./652-57th ST./OAKLAND . CAL .
A couple very common bottles,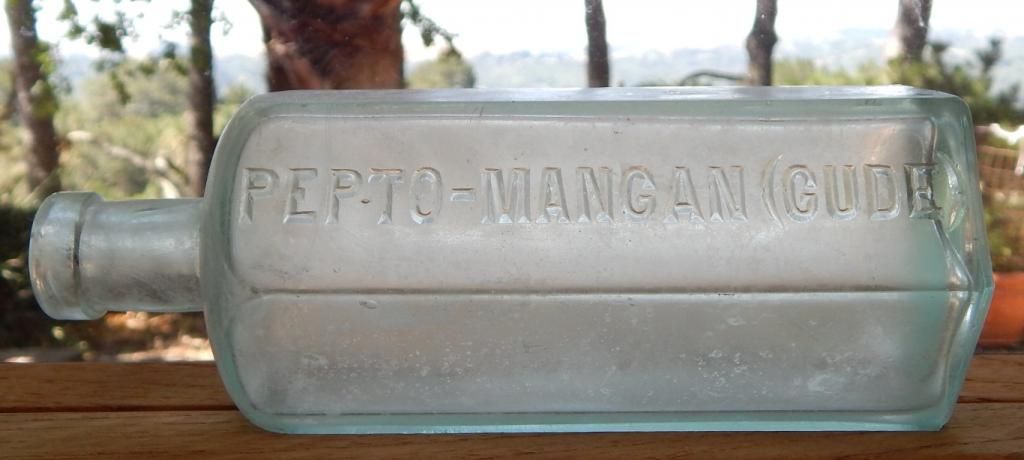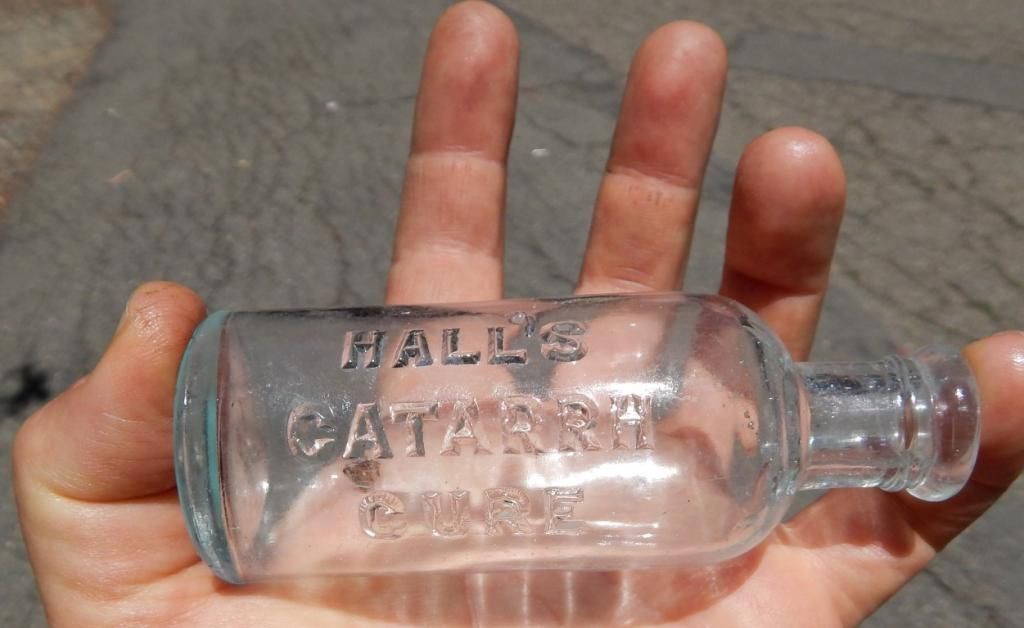 /H.H.H./HORSE/MEDICINE. First one of these I have dug. I believe this may be a Stockton, CA bottle,
/WITTER/SPRINGS/WATER. Base is embossed, /WITTER/MEDICAL/SPRINGS/S.F./,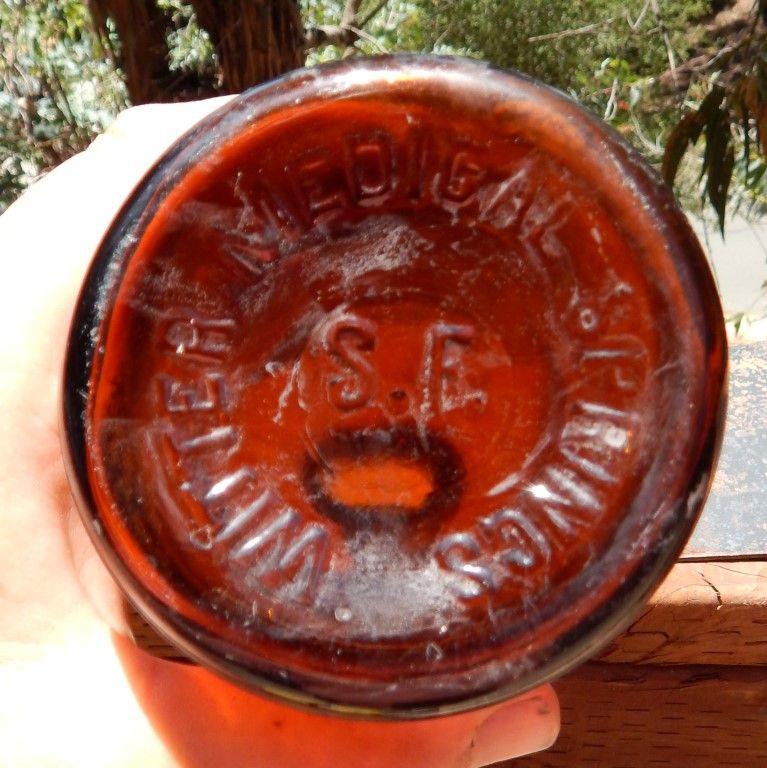 A good size doll head and some doll house crockery,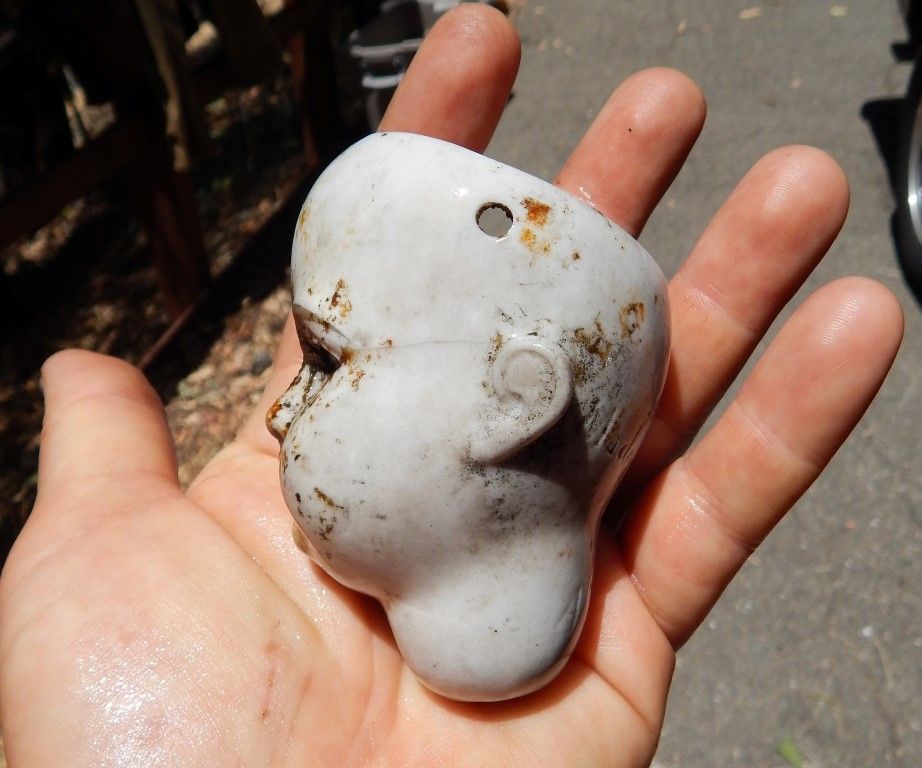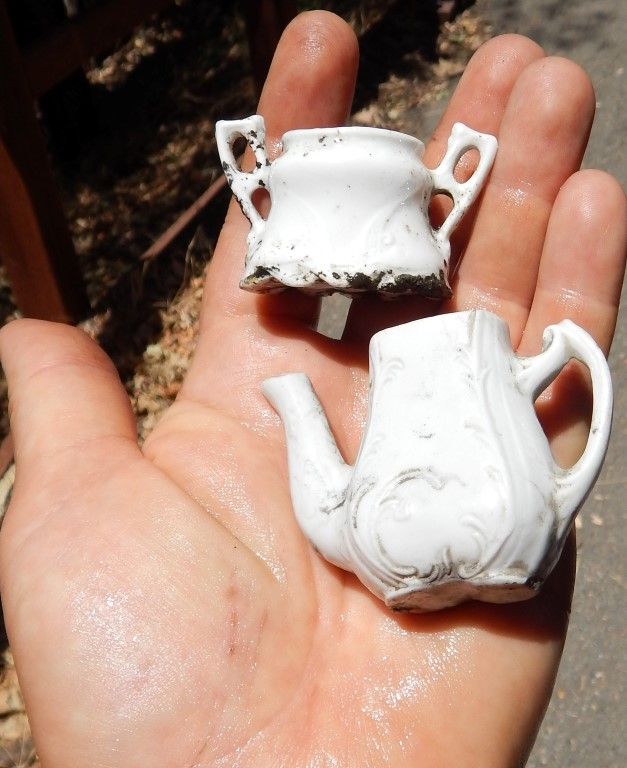 Here is what Digger X dug. Oh hell, let's just call him Charles. That's a pretty good nickname anyway,
A San Francisco Florida Water bottle,
He also dug an Owl Citrate! His first. Same color as mine and in better condition over all. The one I found is still better though because...it's mine,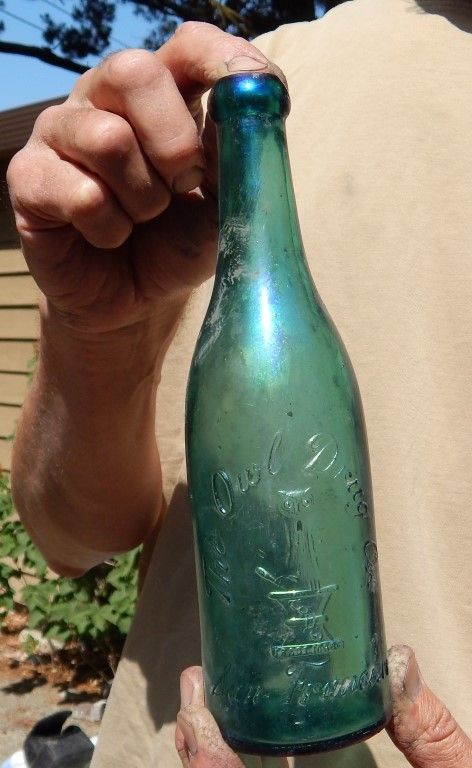 He found two more Owls. That's his first milk glass Owl on the left,
I went digging on Monday too. I will try to post pics of that trip this weekend.
Thanks for looking,