I believe it is real and likely Scandinavian (Swedish). I suspect 1880's. Not quite the value of the American historicals, but there is a market for them.
So far, you seem to be hitting closest. Not that an ebay listing is the gospel, but it sure reinforces your opinion. Same basic design, completely different mold detail. Don't know what that would suggest, different period or just a different maker. The ebay example also has what looks like an open pontil.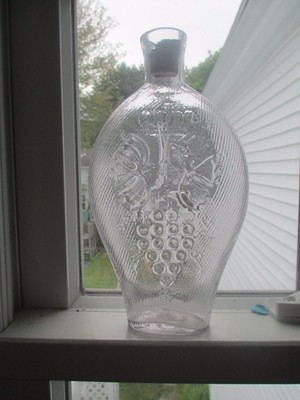 A fabulous pint sized clear or slightly smoky glass Swedish historical flask with overall pitkin style ribbing and a bunch of grapes to obverse and crowned lion rampant on a crowned shield to reverse.